In Data:
Payments News in Numbers
TransferWise, a UK-based money transfer firm, has raised £65m ($83m) in funding from NatWest, JP Morgan and LHV Bank.
With the new syndicated debt facility, the money transfer firm plans to support its existing and future working capital needs.
NatWest relationship director Matt Whittle said: "We are delighted to continue our support of TransferWise; NatWest has worked closely with the team to structure a bespoke funding solution that is reflective of the company's exponential growth and unique business model. We look forward to continue working with the team and supporting their future growth ambitions."
Furthermore, TransferWise currently has a client base of over four million. The firm will move the £3bn of money on behalf of its clients on a monthly basis.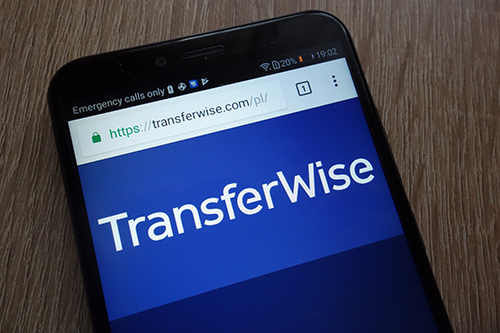 Top Stories
The Key Moments in
Payments This Month
Westpay payment terminals introduced on Android system
Payments solution provider Westpay has announced plans to launch a range of payment terminals that will be built on Android operating system.
"Payments must work. Simple as that! With CARBON, Westpay brings a completely new payment experience to the market – a payment solution unlike any other," the company said.
Dubbed CARBON, the new proposition supports cloud-based payment solutions, and tight integration to external POS apps. Furthermore, it integrates with Westpay's current payment gateway.
Besides offering a speedy experience, the solution will also run third party apps without hampering the core payment functions.
Moreover, CARBON supports 4G and dual band WiFi with roaming capabilities. It addresses security concerns through PCI 5.x compliance.
Mastercard open payments tech hub in Australia
Mastercard has opened a Global Tech Hub in Sydney, Australia, to accelerate innovation beyond payments services.
The Mastercard Global Tech Hub will house more than 550 employees. It will enable Mastercard and its partners to collaborate on designing, creating and testing new tailored solutions.
The card giant expects the Mastercard Global Tech Hub to support its foray into payment market. Furthermore, it will span across retail, government and finance industries in Australia.
Starling Bank partners with the Post Office
The Starling Bank partnership with the Post Office will enable the digital challenger bank to offer Everyday Banking services to both its personal and business customers.
The Post Office has more branches than all the UK's banks and building societies combined. Furthermore, this includes around 6000 branches in rural areas. It means that 99.7% of people in the UK live within three miles of their nearest branch. In addition, almost 93% live within just a mile.
The Starling Bank partnership will enable the challenger to provide a solution to the more than 1,500 rural 'banking deserts'.
These places are where rural communities have been left without any access to a local bank branch.
DBS to introduce mobile-based QR payment collection solution
Singaporean lender DBS has announced plans to introduce a mobile-based QR payment collection solution called DBS MAX, which will enable SMEs to receive funds from their customers and vendors in real-time via a mobile app.
After installing the solution into their mobile device, users have to generate a QR code on their mobile device.
A payment will be completed after customers scan the code and receive a payment notification.
The received funds would be transferred to the business' bank account in real-time. Besides, sales will be consolidated automatically in a report at the end of a day.
Available from 26 November 2018 for SME and corporate customers, the new proposition integrates with PayNow.
Crédit Agricole Italia instant payments service goes live
Crédit Agricole Italia instant payments are now available to the bank's retail and small business customers.
The Crédit Agricole Italia instant payments service enables customers to make and receive instant payments from PCs, smartphones and tablets.
Customers can transfer up to €15,000 per individual transaction, 24 hours a day, 365 days a year.
The limits are in line with the SEPA Instant Credit Transfer scheme of the European Payments Council.
Crédit Agricole Italia instant payments service is managed via SIA's EasyWay platform.
Automation in Action
The latest companies to use AI to streamline their workforce
Pandora Automates 5% of Workforce
Music streaming service and Spotify rival Pandora has announced that it is laying off about 5% of its workforce in a bid to save around $45m a year. Jobs across several departments are being automated, including advertising, marketing and investment, as part of a wider restructuring to the company in a bid to maintain its presence in the streaming market.
Amazon Restructuring Sees Key Tasks Automated
Online retail giant Amazon has cut hundreds of jobs at its Seattle headquarters as the company reorganises to remove older departments and shift a growing number of tasks onto AI-based software. The company, which is enjoying strong growth, is reportedly restructuring to support future ventures, cutting some operating costs in the process.
Driverless Trucks Replace Oil Sands Jobs
Canada-based Suncor Energy has announced the layoff of several hundred workers as the company introduces autonomous haul trucks into its Alberta-based oil sands operations. The layoffs, which have prompted strong reactions from unions, are likely to be only the start, with Suncor planning to build a fleet of over 150 driverless trucks over the next six years.
India Sees IT Layoffs in Tens of Thousands
Once one of the biggest employment sources in the country, India's IT industry saw layoffs totalling over 56,000 in 2017, and is expecting to see further job cuts in the coming year. The layoffs have been largely due to digitisation and automation, which have dramatically reduced the number of workers required to maintain current operational levels.