Bluetooth in Payments and Beyond
Verdict Payments speaks to Maciej Stępień, CEO of Braintri


"The Holy Grail of payments is to make them frictionless for the customer. We don't really care how we pay — we just want the process to be quick and easy. But can contactless payments be even more convenient? Is a world where our good friend smartphone has unlimited functions possible? It could be. The idea is to make the most of BLE technology," says Maciej Stępień, CEO of Braintri, the fintech behind Jiffee.
Bluetooth's contribution to payments
We, the happy users of Apple Pay and Google Pay, know these solutions only work with selected phones in selected shops – the ones that have contactless terminals. But there are other technologies solving this limitation. China has QR codes implemented by WeChat and AliPay, which have become the de-facto standard for the end users in the region. In Africa, consumer mobile payments are based on SMS. Another alternative is Bluetooth-based payment technology.

"Jiffee, our proprietary payment technology, was first created as a by-product of a solution we worked on for a client in South America. While moving our client's payment scheme from cards to mobile, we tested ultrasound and Bluetooth as NFC alternatives. In the end, the latter seemed the most convenient technology. It doesn't exclude owners of cheaper phones that don't support NFC, and doesn't require huge investments in payment terminal infrastructure."
BROAD COMPATIBILITY
That by-product turned into the full-fledged Jiffee, the European Union co-financed Bluetooth-based payment and loyalty technology. Braintri's solution is compatible with all types of phones — no matter what model or operating system.

LOW COST
"Jiffee frees both the client and the store owner. Modern terminals, as well as cash registers, can handle transactions using Bluetooth. With older devices, a dedicated Jiffee USB Bluetooth Adapter can be added. Payments can also be accepted phone-to-phone, phone-to-tablet (mPOS), or phone-to-computer, where both are equipped with the Jiffee application. Terminals accepting NFC-based payments cost about $150, a Bluetooth module — significantly less. Jiffee technology supports also P2P money transfers as well as eCommerce payments."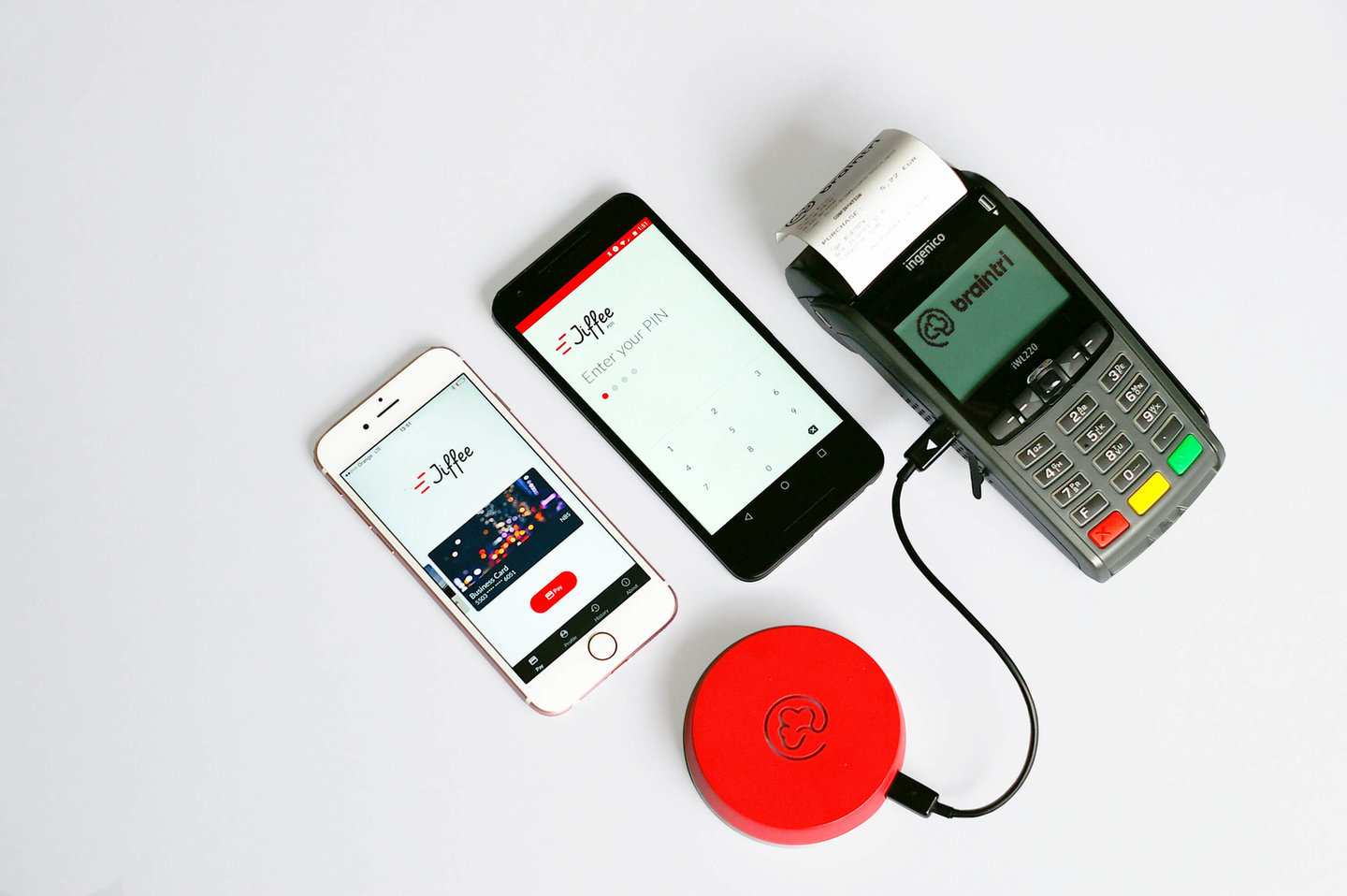 Convenient as Jiffee — payments and beyond
"Our Bluetooth-based technology was originally developed as a payment technology. However, in the course of our business talks, various other needs surfaced, and several new ideas for using the technology have since come to mind — including those we didn't even imagine before. As a result, Jiffee now has limitless applications and a huge future potential in retail, payments, access control, identity, and so on."
BEHAVIOR BASED LOYALTY PROGRAMS
To address the needs of big retail chains, Jiffee can become a combined contactless mobile payment and loyalty system. It facilitates payments and allows to apply discount coupons or accumulate and redeem loyalty points at the same time. Even if the customer isn't physically in the store, the application can still maintain two-way active communication between him and the retailer. "This potentially opens the door to new marketing opportunities based on consumer behavior analysis, which we can easily process by adding our big data analytical tools."

"What we have noticed is that the way the customer moves around the application, combined with their shopping habits, defines their needs much better than the current customer data gathering model focused on age, income and education. In short, Bluetooth-based technology allows payments in any scenario. Simply, we can convert any device to accept payments. At Finovate Fall last year we did it with an old gumball machine — can you think of any device more analog? Replace it with a gasoline distributor or a parking meter if you want."
FUTURE PROOF
"Now let's look at the matter from a different angle. In 5–10 years, we will pay at devices that don't even exist today. We don't know yet what those devices will offer but they will want us to pay for some goods or services. Think of the Internet of Things (most IoT devices have built-in Bluetooth modules) or smart cities. Access control and authorization, public transportation or connected cars, smart self-service payment kiosks, and even entertainment, just to mention a few of the potential use cases. Mobile seems to be the true future of payments."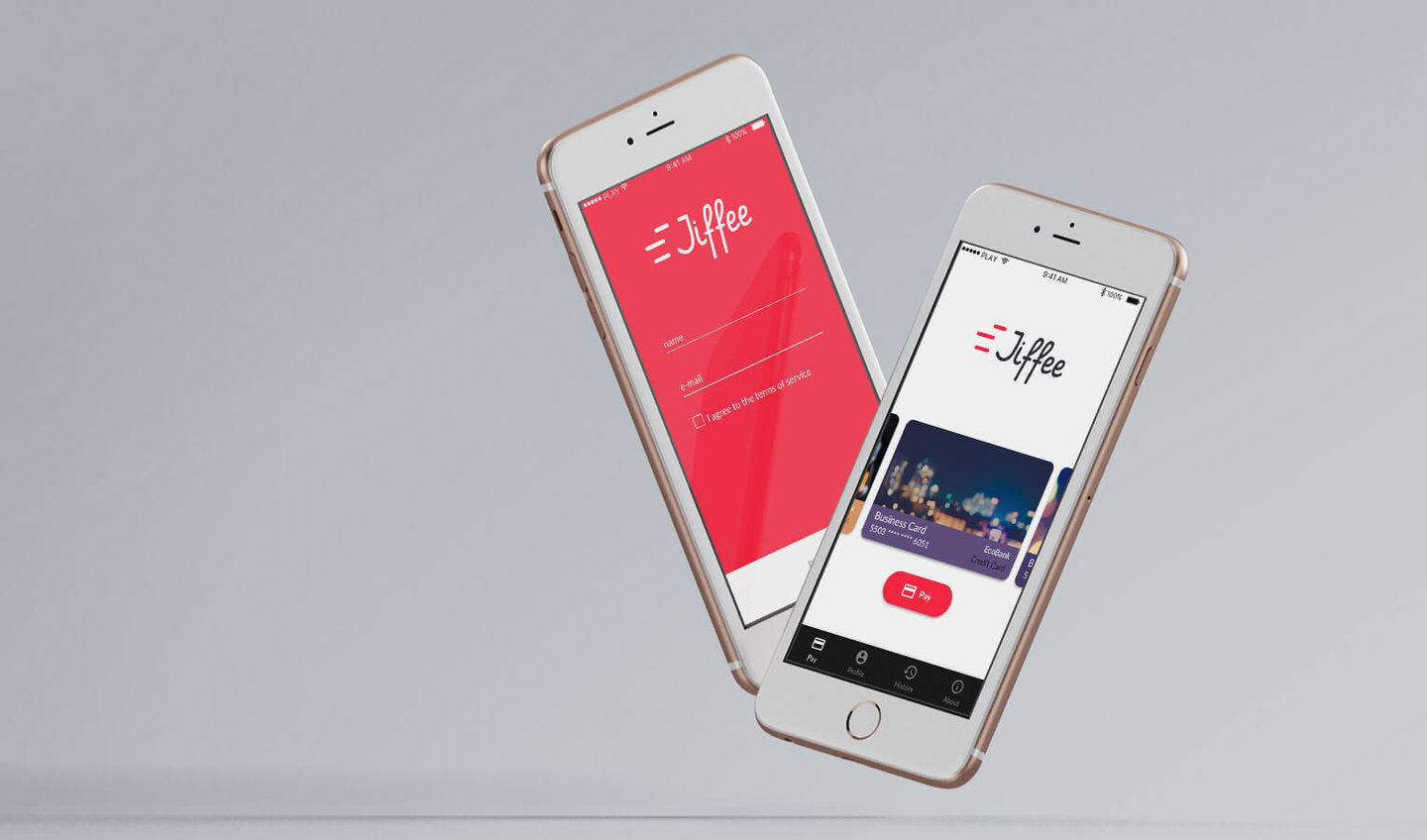 Smarter payments?
Do it with Braintri
Braintri specializes in mobile applications, big data projects and, obviously, payments. "We have technologies that work, engineers experienced in banking and payment technologies, and a track record of market success with projects we've completed in several countries. We offer a distinctive B2B product, ready to be implemented — an open tool that can be adapted to a number of business needs."