Are we finally going to see crypto on the straight and narrow?

One thing that has always evaded cryptocurrency is legitimacy. Associated with sharp rises and even sharper falls in value, as well as illegal trade, many have stayed away. However, cryptocurrency firms want to redeem themselves and be regulated. Patrick Brusnahan writes
Cryptocurrency is going through a rough time. Some countries, such as South Korea, have banned it – either wholly or for certain transactions.

It is not just countries that do not see eye to eye with cryptocurrency. Lloyds Banking Group and Virgin Money have both banned buying Bitcoin using credit cards.

Similarly, in the US, Bank of America, JPMorgan Chase and Citi have banned Bitcoin purchases utilising their credit cards due to its price fluctuations. In June, Google stuck its hand in and banned online advertising for cryptocurrencies and initial coin offerings.
Scott Spencer, director of sustainable ads at Google, stated: "Digital advertising plays an important role in making the web what it is today – a forum where anyone with a good idea and good content can reach an audience and potentially make a living. In order for this ad-supported, free web to work, it needs to be a safe and effective place to learn, create and advertise."
However, according to ING Bank, cryptocurrency investment is set to double across Europe. According to research from the Netherlands-based bank, 9% of users currently have cryptocurrency in Europe. However, ING reports that another 16% want to invest in the near future.


In addition, more than a third (35%) of respondents believed cryptocurrency is the future of spending online, and a similar number expect it to be the future of investing.


The potential is huge. 66% of Europeans stated that they had heard of cryptocurrency, but fewer than one in 10 actually owned any. With 34% of Europe having not even heard of it, the growth could be exponential.


However, 49% of Europeans do not want to change the way they pay. Some people are comfortable, but a large chunk of Europeans are risk-averse and see cryptocurrency as simply too risky.


Jessica Exton, behavioural scientist at ING, says: "Cryptocurrency remains an abstract investment for many, but there may be more appetite for digital currencies than some might suggest. Based on our survey, ownership of cryptocurrencies could more than double in the future – although we do not know when."

Cryptocurrency legitimacy
While cryptocurrency was originally intended to exist outside the system, many operators now want industry regulation.

According to crypto-friendly payment company Mistertango, 88% of crypto exchanges want industry regulation, while 24 crypto exchanges in Europe, Asia, South America and Oceania have revealed that they believe regulation is necessary; this was attributed to the market needing to mature.

On the other hand, the firms stated that, despite needing regulation, caution must be taken, otherwise cryptocurrency could be sent out of existence.
Gabrielius Bilkštys, business manager at Mistertango, says: "The industry is crying out for regulation, and the response from partners has shown this. Uncertainty is the biggest fear, and regulation is critical to provide the stability we need.

"Unfortunately, there is no regulatory consensus – worldwide or otherwise. For cryptocurrencies to move towards the scale and ubiquity possessed by fiat currency, it needs cohesive, considered and comprehensive regulation."

"Regulation will be a catalyst, not an inhibitor, to the crypto market's development."
Other findings from research from Mistertango included:


• 17% of crypto exchanges believe excessively strict regulation is the biggest threat to cryptocurrency:


• 30% say the biggest threat to the market is a significant crypto crash:


• 40% say reducing barriers to funding crypto activity by banks will improve acceptance, and


• 55% say crypto users should be subject to know your customer (KYC) and anti-money laundering (AML) checks. This is the same as users of traditional financial services.


Oleksandr Lutskevych, CEO of multi-functional cryptocurrency exchange CEX.IO, says: "Until now, the industry has not had its say on regulation. It has been widely supposed that crypto companies want to avoid a regulated environment, but this is far from the truth.


"The industry is all too aware that regulation will lead to the maturity of the market and ensure businesses remain free from suspicion of involvement with illegitimate uses of cryptocurrency."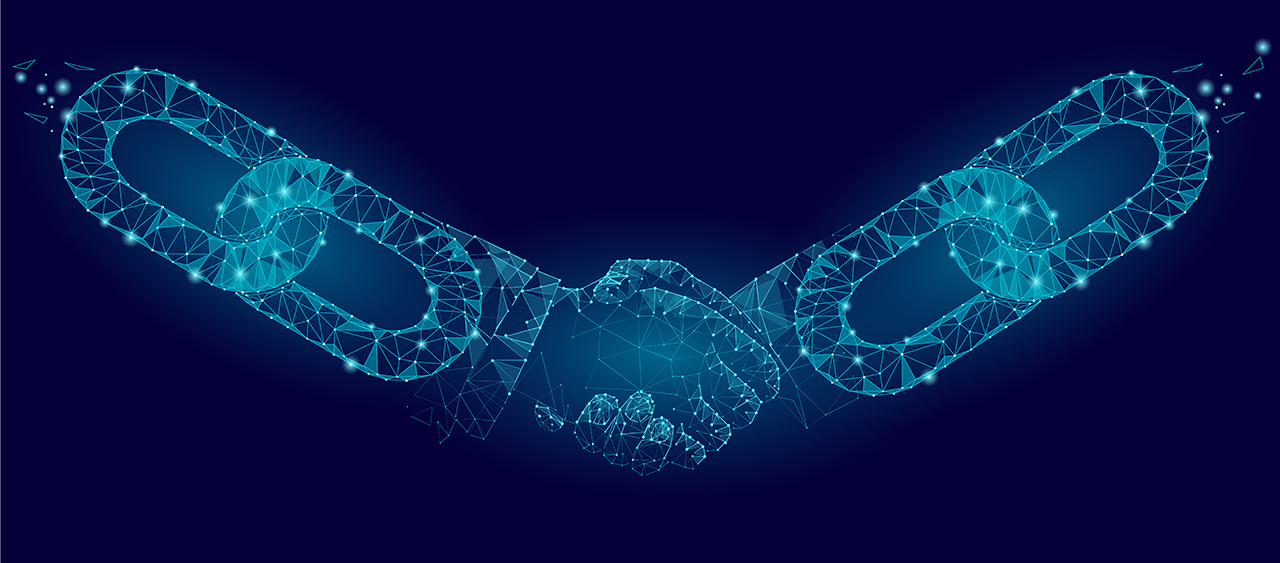 Crucial to the future of blockchain- and crypto-related funds is an attitude change, particularly from banks. Firms such as Lloyds or Chase would need to remove their sanctions to give it legitimacy. Of those surveyed, 40% agreed. A further quarter cited increased and positive regulation as the solution. In addition, one-third of respondents said the greatest threat to the future was the perceived criminality of the sector.

Since the beginning of cryptocurrency, anonymity has been an important part of its allure. Over half of crypto exchanges surveyed now say crypto users should be subject to the same checks as those using traditional financial services.

A fifth of respondents said anonymity and lack of transparency of partners was the biggest threat. This demonstrates a need for industry standard regulations and stricter KYC and AML rules.
Three crypto deals to pay attention to
Cryptocurrencies are still on the rise and everyone wants a piece. This is leading to M&A deals in all sorts of markets, but which crypto deals should you look out for?
TOKENPAY AND LITE
Tokenpay, ranked the 136th crypto with a tiny $60m market capitalisation, has made a bold manoeuvre. It teamed with Charlie Lee and Litecoin– who had previously rapped it as a scam. This is set to be a bigger game-changer.

These two combined to buy 10% of Germany's Weg Bank. The trio is set to make history with this unprecedented deal.

In the first M&A transaction of its kind, Tokenpay sold Weg's 10% stake to Litecoin in exchange for technical and marketing advice to build its decentralised eFin token exchange.
BINANCE
wanish Rajan, CEO of crypto derivatives exchange Idap.io, has forecast that coin-swapping bourses will grow tenfold to $200bn in daily trading volumes.


He expects cash-rich Binance, Coinbase or Bitmex – which are already churning $10m in daily profits – could eventually target the world's top banks. Conversely, the Citigroups of the world could also rush to acquire those platforms before they get too large to absorb.


These partnerships may be a little while away, but they are destined to happen.
SANTANDER AND BBVA CRYPTO DEALS
Santander boasts that it is the world's most crypto-friendly bank.


It was a founding member of several consortia, including the Enterprise Ethereum Alliance, Alastria, we.trade and Utility Settlement Coin. This is a massive change from a bank that was about to block bitcoin purchases with credit cards.


BBVA also announced that it has signed a €100m ($117m) long-term bilateral loan with compatriot builder ACS using the blockchain.


It said the technology "guarantees contract transparency and traceability" as parties can verify and trace contractual stages and conditions at any time.