Gender diversity: women paving the way in payments
In an industry like financial services, it can be difficult to find women taking up leadership roles. Speaking to Evie Rusman, leading women in the payments space discuss the challenges they have faced as a result of their gender and give advice to those entering the industry
Over the past decade, there has been a positive shift in the payments industry with many organisations increasing the number of women being given executive positions. However, there is still work to do.
For instance, in Refinitiv's Diversity & Inclusion (D&I) Index, only four banks feature in the top 30. RBC gains third spot with an overall score of 79.25. The Canadian bank also has six female directors out of 14, a percentage of 42.9%.
Other banks to feature in the top 30 include the Bank of Nova Scotia, TD Bank and BNP Paribas SA.
Speaking to Verdict Payments, Liesl Smith, SVP Global Marketing and Sales Enablement at FreedomPay, explains how the industry is changing.
"We have seen a major focus on gender diversity in financial services but we are still lagging behind many other industries," she says. "Bias towards men over women in the workplace persists with salaries being one example, and there is much work to be done to ensure men and women in the industry stand on an equal footing."
Challenges
It can be challenging for women just starting out their careers within the financial services industry. Rossana Thomas, VP Product Management, Enterprise Payments Platform at Fiserv, explains how she overcame certain obstacles as a result of her gender.
"Balancing a successful career with family life has been a challenge. When I first started my career, many women stayed at home to look after their children, and most companies did not offer flexible hours or the option to work from home.
"My roles throughout my career involved a lot of travelling and late hours. I was just as busy as the men I worked alongside, but there was a social expectation that I should be spending more time at home.
"Over the past decade or so, the workplace environment has changed, and great strides have been made to break down some of the unintentional barriers that women have previously faced. The best advice I can give women who are facing a similar struggle is, whatever decision you make – whether it's tending to business or a family obligation – don't second guess your decision. Make the most of the moments you have whether at the office or at home. "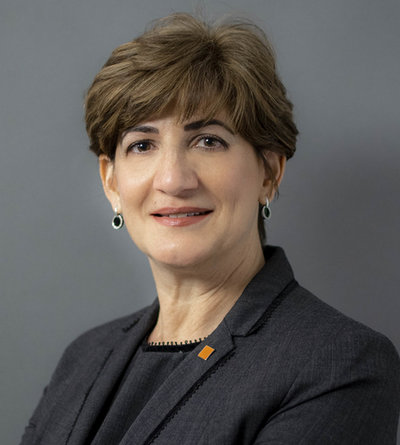 Rossana Thomas, VP Product Management, Enterprise Payments Platform at Fiserv

Unconscious bias
Jeni Mundy, Managing Director, Visa UK & Ireland, tells Verdict Payments that most people are subject to unconscious bias which can be a factor of gender inequality.
She says: "Whilst gender equality has improved there are 'subtle sexisms' I can point to seeing. For example – the boss who thinks they are doing a woman a favour by not asking her if she's interested in that big open role, as she's just had a baby.
"As humans, we all possess unconscious bias where we value people who look and behave like us. We must make ourselves aware of this if we are to treat people fairly, otherwise the majority will always be just that, the majority."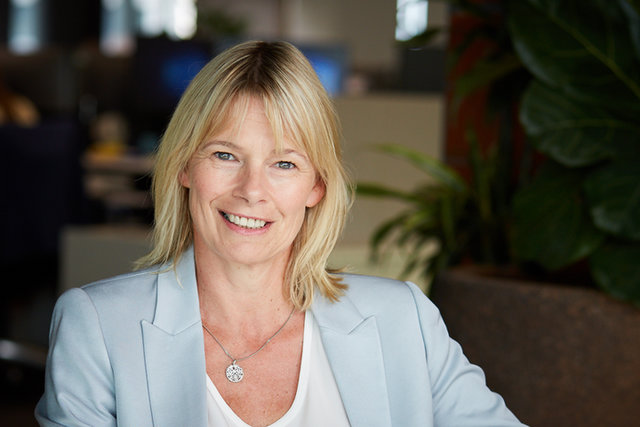 Jeni Mundy, Managing Director, Visa UK & Ireland
Journey to the top
Smith outlines how women have the ability to climb to the top of banking and payments industry and advises that women challenge themselves.
"Over the years I visited many fintech and financial trade shows and events and it is very clear to me that this industry is dominated by men. I really have no idea why, particularly when women are the world's most powerful consumers and their impact on the economy is growing every year with an annual consumer spend of about $20 trillion globally.
"I believe whether it's retail banking, payments industry, or Fintech, the finance industry generally commends drive, determination to succeed and confidence and women are clearly capable of climbing to the top no matter the industry.
"However, there are barriers to entry in the world of payments and finance for women; and women need to do more to put themselves forward for promotion and bigger responsibilities. Matters like workplace flexibility, connections and advancement opportunities are some of the things that cannot be solved overnight, but the payments industry can take steps to encourage growth for all employees and inspire female leaders."
Ensuring diversity
There is increasing pressure on banks and financial organisations to ensure more women are put into senior roles. But how can they do this? Smith argues that access is key when it comes to increasing gender diversity among the financial sector.
"Access is a key enabler for greater female participation in the sector but more importantly I think there needs to be commitment to actively promote gender equality and efforts from the industry to accelerate the progress of increasing the number of women in senior roles," she adds.
"Government and industry campaigns to close the gender gap have been going on for years but change has been slow and good intentions and willingness to sign up to diversity and inclusion have not delivered real and tangible results. The industry needs to focus much more on driving initiatives to train mid-level managers, providing technical and leadership training for female staff underpinned with a clear progression path. "
Gender balanced recruitment
Speaking on the issue, Mundy argues that businesses must drive change through different recruitment programmes.
She says: "Firstly, at all levels, businesses must drive gender balanced recruitment. Be clear with your recruiters that this is a priority. Recognise that it is difficult to achieve equal gender representation but be uncompromising in your commitment to do so.
"Secondly, be ambitious. Actively seek to achieve a 50/50 leadership team on a tight timeline – not in ten years, but sooner.
"Thirdly, think about your culture. Ask yourself what needs to change to make more women feel great about being part of the team. Work is something we do, not a place just to visit – so enable people to make the right decisions for their life and for the business.
"Finally, celebrate all kinds of equality. Especially the men who choose to take full parental leave - we need this to be more normal, not an exception. Diverse and exciting workplaces provide great inspiration for creative, novel ideas – which is important for all businesses"