According to a report from the Wall Street Journal, Facebook has been approaching banks such as JPMorgan Chase and Citi to integrate with Messenger.

The social media platform apparently asked for detailed financial information such as card transactions and checking-account balances. The firm strongly denies this.

A Facebook spokesperson told Verdict Payments: "A recent Wall Street Journal story implies incorrectly that we are actively asking financial services companies for financial transaction data – this is not true. Like many online companies with commerce businesses, we partner with banks and credit card companies to offer services like customer chat or account management.

"The idea is that messaging with a bank can be better than waiting on hold over the phone – and it's completely opt-in. We're not using this information beyond enabling these types of experiences – not for advertising or anything else. A critical part of these partnerships is keeping people's information safe and secure."

Facebook is still facing lawsuits over the Cambridge Analytica scandal and is being investigated by various agencies.

However, payments have been available on Messenger in the UK since late 2017. After linking their Facebook account to their debit or credit card, users could send up to £2,500 ($3,290) instantly with no fees. Every transaction was protected with a PIN and there is a maximum of £10,000 transfer every 30 days. It was the first market outside of the US to utilise this feature.
David Marcus, head of Messenger said: "Our research shows the top reasons for sending money include celebrations, social, and festive occasions; it's those everyday moments we're trying to make a little easier – we've seen that in the US most people use payments in Messenger to send less than $50 at a time."
Banks on Facebook Messenger
There seems to be a stronger push for banks on Facebook Messenger, but it is nothing new. Caixa in Spain has been utilising the platform for over a year.
Through its mobile-only subsidiary, imaginBank, customers can chat to the Spanish banking sector's first chatbot.

Available through Facebook Messenger, the chatbot will provide information and assistance for customers, as well as exclusive offers for restaurants, hotels and the like.

A spokesperson for Caixa told Verdict Payments: "The primary target for this service is our millennial customer base that use imaginBank as their primary bank. These customers tend to be familiar with this type of interaction and the platform."

Canada-based Bank of Montreal (BMO) has launched two new chatbots for Facebook Messenger and Twitter.

Both chatbots are driven by artificial intelligence (AI) technology and are equipped with natural language processing capabilities.

The personal banking chatbot for Facebook Messenger, known as BMO Bolt, provides guidance and information to customers in real time.

BMO Bolt has been developed in collaboration with conversational banking technology firm Finn AI.

In addition, Citi has already launched a natural-speaking chatbot on Facebook Messenger. It was launched in March 2018 in Singapore.

The bank launched the new offering after successfully beta testing the product with its 600 customers and employees.

Moreover, it aims to address a range of common customer needs, including account-specific enquiries such as checking of account balances and transactions.

It will also provide credit card bill summaries, rewards, and point balances as ell as answer frequently asked questions using Natural Language Processing. Citi hopes that if all goes well, the solution will be launched in Hong Kong and Australia shortly after.

Sweden-based Nordea, though it is soon to move its headquarters to Finland, has been working with payments services provider Nets Group to enable invoices and bill payments via Facebook Messenger.

Nordea Bank's head of consumer market services in Norway, John Sætre, said: "This is a new way for customers to pay, and if customers respond positively it will be natural for us develop this further.

"With this service, Nordea wants to make banking easier for customers. Now, they can pay their e-invoices at anytime and from anywhere, without leaving their favourite social media platform."

This is similar to an existing solution from PayPal. In November 2017, PayPal expanded its partnership with the social media giant to allow invoicing through Messenger.

The extension allows sellers and buyers to transact via Messenger and allows users to send invoices directly within a Messenger conversation.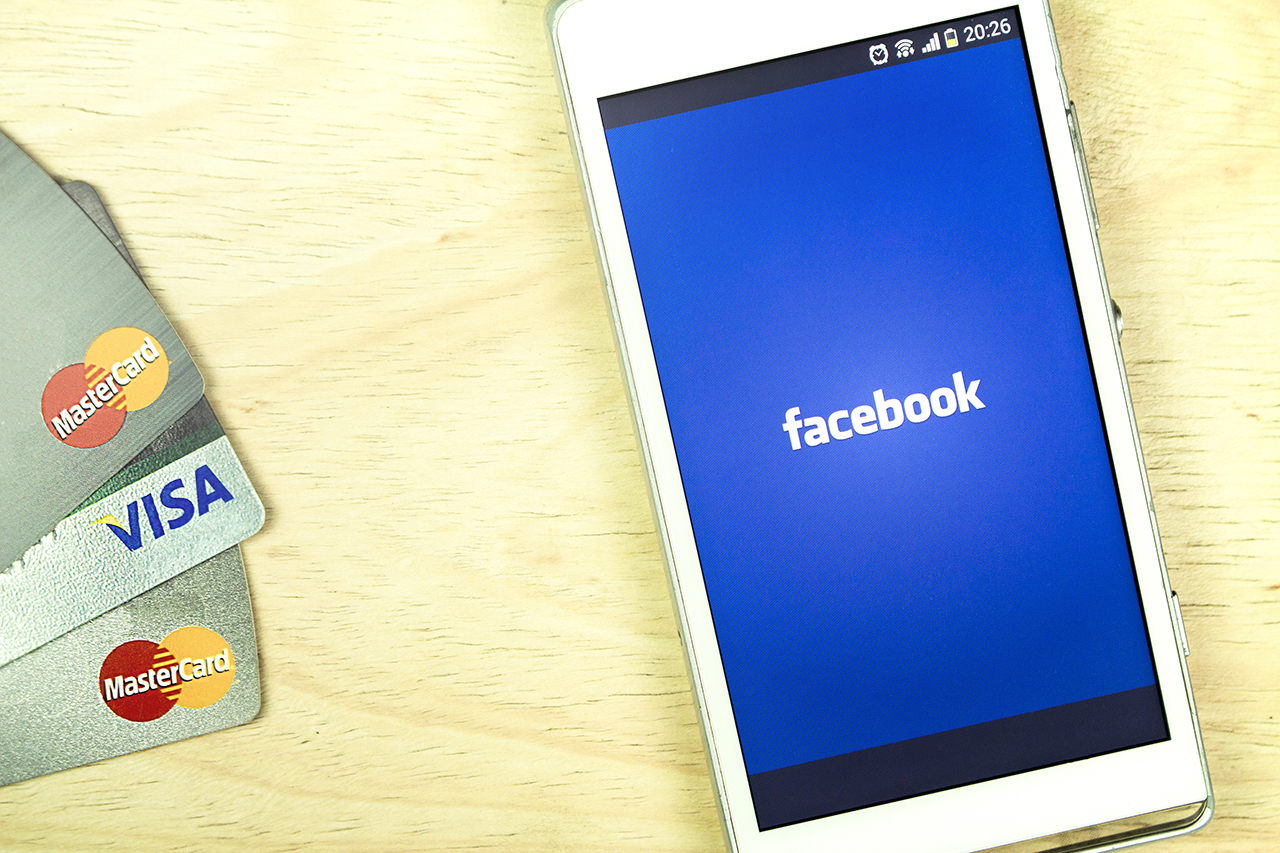 Is Facebook the future of payments?
This is all very exciting for new technology. Making payments without having to leave your Messenger app is a great time saver for consumers.


In addition, it makes sure that consumers are likely to spend more time on the Messenger app.


Security can be a worry for consumers, especially if dealing with money. Another issue could be raised as Facebook intends to utilise AI for these transactions.

In July 2018, Facebook actually filed a patent for AI to accept Messenger payments.


Cambridge Analytica scandals still remain heavy on the mind and other companies offering payments are faring better.


Visa and Mastercard are still heavyweights and it is expected that total purchase volume on cards with hit $28.3trn by 2020, according to Morgan Stanley. It was only $20.9trn in 2017.


Square is returning 149% on stocks after a year and PayPal is still offering 40% returns over one year.


Facebook may have the ability to handle payments, but what it needs is trust and a customer base. With so many reliable payments providers in the market already, it looks like a step too late for the social media giant.