For an increasing number of consumers throughout the developed world, the act of actually carrying cash has become unusual, even perceived as risky or suspicious. Card payment is accepted everywhere, no longer restricted to higher value purchases.
Back in 2015, according to the British Retail Consortium, cards overtook cash as accounting for the majority of retail transactions in the UK. (Due to the greater likelihood of card use for higher value purchased, overall value for cashless method was likely far higher).
According to National Rail, card purchases now account for 80% of rail tickets by value.
Simon Black, CEO of the PPRO Group, says: "The news that half of all London Tube and rail pay-as-you-go journeys are now made using contactless is a clear sign that Britain is well on its way to become a cashless society by 2020, and the introduction of smart watches is helping to lead the charge. In fact, our research found physical money is fast becoming redundant in today's increasingly connected society with a third (33%) of the UK stating that they never use cash anymore. Unsurprisingly this figure rises to 51% among millennials, while older generations are stoically sticking to the coins in their purses as only 27% prefer to shop online."
A significant number of retailers and food service operators in both Europe and the United States are beginning to outright reject cash transactions.
It certainly does look like the UK, at least, is going the way of the cashless society. There are even calls to get rid of certain denominations of cash.
Nancy Kalogeropoulou, UK country manager at Fidor Bank, says: "The UK is fast tracked to become a cashless society in the coming years. Consumers find coins, especially 1p and 2p coins, to be highly inconvenient and impractical in the digital era.
"Consumers have adopted contactless cards wholeheartedly in the UK, with payments rising from 43 million to 416 million in just three years. This move to a cashless world will have huge benefits for consumers as cards can help financial organisations track every digital transaction. This means that people have a much more knowledge of their spending, which will help them to set and stick to budgets."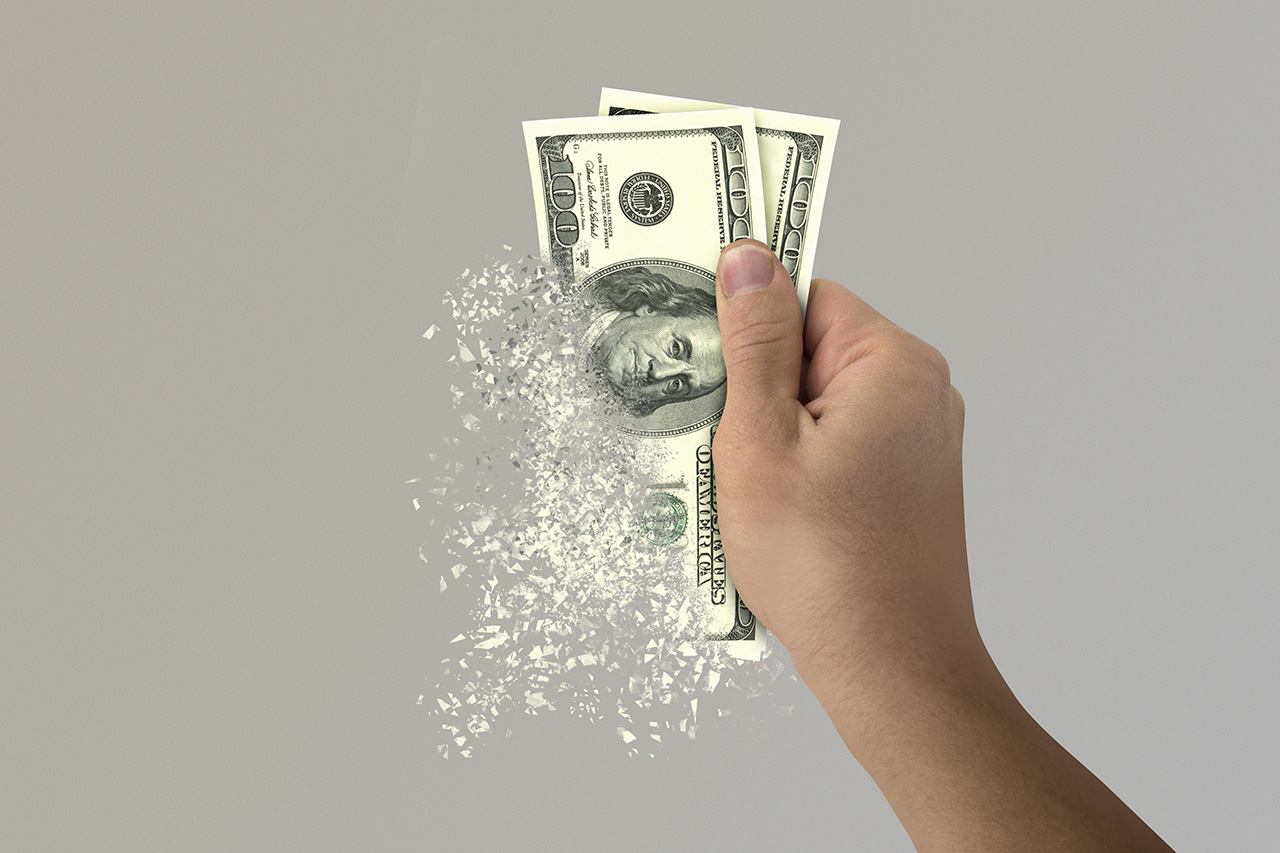 Cashless payments offer greater convenience and make both consumers and businesses less likely to fall victim to crime, so what are the downsides?
In the wake of scandals engulfing the tech sector, the obvious downside is vulnerability to tracking and hacking. As an example if you've recently paid for the tube on contactless, in theory, TfL and your bank know exactly what journey you took and at what time.
Another often overlooked detail is how phasing out cash can discriminate against certain groups.
According to the Financial Inclusion Commission, almost two million people in the UK do not have a functioning bank account, 60% of whom have had an account withdrawn due to debt or other financial problems.
In the US, according to the Federal Deposit Insurance Corporation, 2016 saw around 7% of Americans defined as "unbanked" – an industry term for not having a functional bank account.
Those without a bank account are most likely on low incomes, living in poorer areas and suffer from a lack of educational and employment prospects.
If cash payment is phased out, these people are essentially further locked out from the economy, deepening systemic inequality.
Oscar Nieboer, chief marketing officer at Paysafe, says: "Cashless doesn't mean cash-free. Cash remains a lifeline for low-income families and the underserved. According to the Taylor Report, an independent study on work practices commissioned by the UK government, up to £6bn ($8.1bn) worth of wages a year is paid in cash. More importantly, cash is quick and private, which appeals to those who have an issue with 'Big Corporate'. So, far from dying out, cash will also evolve, merging with new technologies to gain digital relevance.
"Certain products and services also help the underserved to transform the traditional role of cash, by allowing customers to convert cash into a format they can use to shop online or top up their digital wallet. We need to find a sweet spot between ensuring that those who choose to use cash are not left behind, while encouraging payments innovation to provide a range of options."
Other issues yet to be addressed include a reduction in income for those who rely on tips as a part of their income. Charity donations, many of which are wholly cash based can potentially also suffer. Good luck paying by card at a school bake sale.